Latest News On Crypto And What Is Coming
Bitcoin Lightning Network Progess, Axie Infinity, Bockchain Games, NFT Industry, Cardano Testnet, Pay Pal, And More
Crypto Investors Being TRICKED! BITCOIN CRASH BEFORE HUGE BULL RUN? Ethereum Gaming Will Bring Billions! Cardano Huge Milestone! Hit Like, Share, and Subscribe for more daily cryptocurrency news Altcoin Daily, the best cryptocurrency news media online! Follow us on Twitter:
https://twitter.com/AltcoinDailyio
Timestamps:
0:00
– Introduction (Watch The Whole Video)!
1:17
– Bitcoin coil CRASH in short term!
2:34
– Price is down yet THE MOST BULLISH are happening!
3:27
– Jack Dorsey Announces Bitcoin-Focused Business Division at Square (Mimic Ethereum)
4:29
– Bitcoin Lightning Network, a few years ago vs today
4:44
– Former US Treasury Secretary (Mnuchin) Says His View on Bitcoin 'Has Evolved'
5:13
– Axie Infinity (Ethereum Game Dapp) Showing Unprecedented User Growth!
6:33
– Axie Infinity is generating more fees than both Bitcoin and Ethereum right now.
6:59
– Blockchain Games can EARN you a lot of money!
7:41
– This is wild for the future of the Ethereum-based economy.
8:10
– A huge win for the NFT industry and crypto in general
8:46
– Cardano Expands (Testnet) Support for Smart Contracts
9:47
– China CBDC Milestone!
10:18
– PayPal Ups Limits on Crypto Purchases to $100,000 Per Week
10:42
– Bank of America Reportedly Approves Bitcoin
11:22
– $5M in Ethereum Lost in THORChain Exploit
12:07
– Swiss Bank to Issue NFTs for Original Picasso
Latest News On Crypto And What Is Coming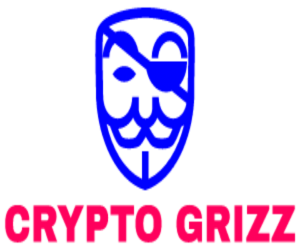 Check Out Our Crypto Privacy Site: CryptoGrizz.com
Check Out Our Crypto Trading Site: CryptoGrizzTrader