How Web 3.0 Will Change The World
Web3 would be known as the "Semantic Web," which would involve AI solving problems like unclear search queries using linguistic context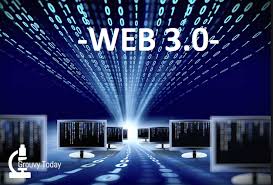 Web 3.0 Explained [ How Web 3 Will Change Our World ]
https://CoinMarketCap.com/Christmas
🎁🎄 Web 3.0 could have a huge impact, not just on crypto, or tech, or even finance, but on the entire world. Yes, it's early days, but we think Web 3 looks pretty awesome. As do the battalions of venture capitalists who have been pouring money into Web3 protocols and generating masses of hype in the Twittersphere. So, if you're wondering what Web 3.0 is and how it could disrupt the world, keep watching! According to the market data and analysis company Pitchbook, venture capitalists have pumped $27 billion into crypto platforms and crypto-related projects so far in 2021. Ali Yahya, a crypto partner at the venture capital firm Andreessen Horowitz, recently said "We're at an inflection point that will lead into an even faster pace of innovation and growth in Web3." Even the mainstream media, including the Guardian and the New York Times, have picked up on the hype and are writing about Web3. Ideas for Web3 were first pitched back in 1999 by none other than the inventor of the World Wide Web himself – Tim Berners-Lee. Berners-Lee believed that what we're today referring to as Web3 would be known as the "Semantic Web," which would involve AI solving problems like unclear search queries using linguistic context. For instance, evaluating whether a search query like "What is a Jaguar?" refers to the cat or the car by using the context of the question. But what Web3 has turned out to be, or might look like at least, is much more exciting than just the Semantic Web and goes far and beyond what Berners-Lee first envisioned. But before we get too far into what Web3 will be, let's do a quick recap of the world wide web so far….
2:03
– Web 1.0: The First Web 2.37 – Web 2.0: The Connected Web
4:34
– What is Web 3.0?
5:18
– Web 3.0 will be more accessible than Web 2.0 and permissionless
6:49
– Web 3.0 applications will give us more control over our data
8:23
– Web 3.0 will utilise the best of AI and Machine Learning to improve online services
9:56
– Web 3.0 will use DAOs to democratise internet-based platforms and services
12:48
– Web 3.0 will offer censorship-proof platforms which are nearly impossible to bring down 🔔 From crypto news, to market moves, and to educational how to videos, such as the one today. If you want something more than just hype and to actually learn about crypto, make sure to hit the subscribe button right now and turn on notifications to not miss out on new videos! 🔵 Coin Market Cap is the world's most-referenced price-tracking website for cryptoassets in the rapidly growing cryptocurrency space. Its mission is to make crypto accessible all around the world through data and content. 📲 Download our app! IOS :
https://apple.co/3dOkokH
Android :
https://bit.ly/3gHyJkS
🤝 Join CoinMarketCap!
https://bit.ly/3dVaEoS
Follow CoinMarketCap on social!
https://twitter.com/CoinMarketCap
https://www.facebook.com/CoinMarketCap
https://www.instagram.com/CoinMarketCap
https://reddit.com/r/CoinMarketCap
https://t.me/CoinMarketCap
📩 Subscribe to our Newsletter!
https://coinmarketcap.com/newsletter/