Eric Wall has done a superb job in putting together this both technical and very complete article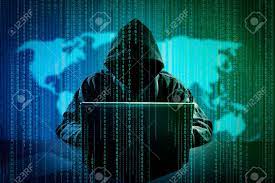 Versión en Español disponible en este link.
Foreword
The Human Rights Foundation cares deeply about protecting our civil liberties and privacy in our increasingly digital age, especially in places where people live under authoritarian governments. Without a free press, without local watchdog organizations, and without effective ways to hold governments accountable, the 4 billion people who live under authoritarianism need our help, and technology is one way we can reach out. As we've seen with the evolution of encrypted messaging, virtual private networks, and free knowledge initiatives like the Tor Project, Wikipedia, and Signal, technology can be a liberation tool, if built with the right values in mind. But as we've seen with centralized platforms ranging from Facebook to WeChat, technology will also be a tool of surveillance and even social engineering.
Unless we take a stand now, and help make platforms and protocols with user privacy and decentralization in mind, mass surveillance and social credit may be the inevitable future. To help elevate this conversation, the Zcash Foundation has provided generous support for HRF to bring Eric Wall on as a Technology Privacy Fellow. Eric will be working with HRF for the next twelve months, writing five essays on privacy technology, with a special focus on cryptocurrency and how we can preserve privacy in the financial world. We look forward to sharing Eric's work with you, and seeing it inspire fresh conversations with policymakers, philanthropists, investors, students, and the builders of our current and future technology infrastructure.
— Alex Gladstein
Chief Strategy Officer
Human Rights Foundation
Key points:
If you're an activist or a journalist, you may wonder how safe it is to use bitcoin to escape the prying eyes of a government or corporation
Bitcoin is only semi-private; the protocol doesn't know your real name but transactions can still be linked to you in a myriad of ways
Blockchain analytics firms specialize in deanonymizing bitcoin activity and sell this data to corporations and law enforcement agencies
A grasp of how the system works and use of tools such as Tor, coin control, CoinJoin transactions and avoiding address reuse can make a crucial difference in protecting your identity and transactions from being unmasked
This article aims to give the reader a primer on Bitcoin privacy — later articles in the series will look at different wallets, compare different cryptocurrencies and survey exchange platforms in regions with restricted economic and political freedom
Why cryptocurrencies?
It's clear from the onset when observing cryptocurrencies at a protocol level that they are inherently more privacy-oriented than traditional digital payment systems. At the base layer of these protocols, there is typically no mapping between users' cryptographic key pairs and their real-world identities, yet they allow us to store and transfer wealth across the globe with an unprecedented degree of freedom.
The intention of the Human Rights Foundation is to examine these technologies and elucidate on their potential of bringing economic and political freedom to the individual. While there are many angles in the context of money that are within the scope of such an endeavor, we've chosen to focus on the topic of privacy foremost. In that pursuit it's also clear that the degree to which cryptocurrencies enable privacy is not by any means trivial or binary — it varies greatly depending on the user's particular choice of core and ancillary technologies and usage patterns, as well as the capabilities and sophistication of the attacker.
Regardless of that, we can observe that the adoption rate of cryptocurrencies — in particular, bitcoin — is increasing in countries where the economic freedom of the population is limited. While the liberating and democratic aspects of cryptocurrencies are apparent, especially the extent to which they enable censorship-resistant transaction networks and monetary policies impervious to various forms of government sabotage, none of these benefits are particularly helpful as long as authoritarian regimes can deanonymize and prosecute the users of these currencies at will.
The ambition of this initiative is to cut through the complexity of the cryptocurrency privacy subject by sourcing subject matter expertise from the industry. When we approach this subject, we recognize that we enter into a complex field, and as in any complex field, experts disagree. We will strive to strip this initiative from personal biases and condense opinions and research into simple practical guidelines.
The product of this research will be an article series of which this is the first piece.
Human Rights Foundation (HRF)
Human Rights Foundation (HRF) is a nonprofit that promotes…
CIO Arcane Assets. Inquiries: info@arcaneassets.io. Also privacy @ Human Rights Foundation. Previously built cryptocurrency exchanges @ Cinnober (Nasdaq).
Human Rights Foundation (HRF) is a nonprofit that promotes freedom where it is most at risk. We produce the Oslo Freedom Forum (@OsloFF)
**********************************************************************