KuCoin Complete Tutorial 2021
A Very Complete KuCoin Tutorial For Beginners
There are other Centralized Crypto Trading Sites; however, KuCoin has some unique features that are desirable – such as NO KYC REQUIREMENT
Our thanks to Simon at Collection Crypto for a very detailed video tutorial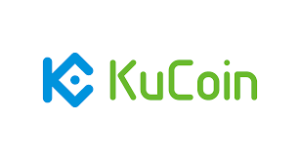 In this KuCoin tutorial for beginners 2021 I will show you step-by-step how to get started with KuCoin and how to use KuCoin to buy, trade, stake, lend and borrow cryptocurrency. KuCoin Exchange ▶
https://collectioncrypto.com/kucoin
(Referral Link) Referral Code ▶ rJZ3NEQ Staking explained ▶
https://youtu.be/0RhJBZGnOLQ
🔔 Subscribe to Collection Crypto ▶
https://collectioncrypto.com/subscribe
0:00
Hi there!
1:42
Sign-up (+Referral Code)
4:28
Security
10:03
KYC Verification
12:25
Deposit Crypto
17:21
Withdraw Crypto
20:43
Buy Crypto (using FIAT)
26:37
KuCoin Fees (+20% Reduction)
32:35
KCS Bonus (Passive Income)
33:52
Trade Crypto
47:52
KuCoin Staking
55:04
Lending & Borrowing
1:05:31
Trading Bot
1:06:45
Leave a Like 🙂 💸 Earn Interest on your Crypto BlockFi (up to $250 Signup Bonus) ►
https://collectioncrypto.com/blockfi
🔄 Crypto Exchanges Coinbase ($10 Signup Bonus) ►
https://collectioncrypto.com/coinbase
Binance (Save 10% in Fees) ►
https://collectioncrypto.com/binance
🔐 Hardware Wallet Trezor ►
https://collectioncrypto.com/trezor
🛡️ Security Yubikey ►
https://collectioncrypto.com/yubico
NordVPN (70% off) ►
https://collectioncrypto.com/nordvpn
(use code 'metics') KuCoin is one of the most popular cryptocurrency exchanges. It's very easy to create an account and start trading crypto (no KYC verification needed). They also list many smaller altcoins that are not available on many other exchanges. In this video I will walk you through how to set up your kucoin account from complete scratch and also how to use this exchange for trading, staking, lending and borrowing crypto.
#collectioncrypto
#kucoin
#kucointutorial
– The description of this video contains affiliate links, which means that if you buy one of the products that I recommend, I'll receive a small commission without any additional cost for you. This helps support the channel and allows me to continue making videos like this. Thank you for your support! This is not financial advice and these are simply my own opinions, as such, this should not be treated as explicit financial, trading or otherwise investment advice. I always recommend you do your own research before making any type of investment.
KuCoin Complete Tutorial 2021