Robert Kiyosaki Says DeFi Is Biggest Opportunity 2021
Watch This Interview Discussing The Huge Opportunity With Decentralized Finance
Everyone will agree that Robert Kiyosaki knows what he's talking about. Our thanks for allowing the re-post of this interview on CryptoGrizz.com by London Real
Robert Kiyosaki – Why DeFi is The Biggest Opportunity in Crypto Right Now
Streamed live on Jun 7, 2021
Join my DeFi Academy:
https://londonreal.tv/defi
Stand up against the systematic slavery!!!! And in stories we hear that slavery was abolished and that we live in a free world. Guys like this are the best. Literally changed my life for the better.
Man I love when you have Robert on, been following his work since 2010.
brian – even though I would have loved to see you as a mayor changing the politcal sphere I am so grateful that you are back on your channel! I missed these interviews sooooo much!!! you are now changing the entire world, no need for a few political structures. you are creating your own. always love how entertaining your talks are with robert!!
"Wealth is evidently not the good we are seeking; for it is merely useful and for the sake of something else." – Aristotle
Please send your guests an HD webcam before the show, it's a nice gift and the quality of the episode will be much higher! WIN-WIN.
When Robert says "fed" coin isn't he simply referring to a CBDC (Central Bank Digital Currency)?
ROBERT AND BRIAN, WHAT A PAIR! LOVE TO SEE YOU AND HEAR YOU GUYS
Bloody BRILLIANT video Robert! I needed to watch this!
Thanks to you all for your testimonies, it has helped me greatly I thought she was not real but I will now boldly testify … her strategies is awesome
I just love that finally serious inteligent people talking some real shit
Brian, you won't win at their game, build a better model, (supporting defi) and that better model will be the end of them.
Edison didn't invent the light bulb he stole the idea from Nikola Tesla and edison also worked for jp morgan lol
Wow, that's amazing! Also, turn your eye to CurrySwap. Their farming and staking terms are hugely profitable!
Value Creation Mind Set. Best 4 words in all of financial material.
It's recaptured through taxes…. A lightbulb moment!
Amazing interview thank you
Robert nailed it. Today's news on '…..Taiwan's semicondutor industry…' also keep an eye on Maxxxx Son's movement on UK semicondutor ….
"A guy like me makes up a BS project, and finances it, thats the funny part"
Priceless – you have to be numb, to not understand this.
IMO the best crypto DeFi are Ramp token and soon Cosmos atom with the Gravity Dex.
I don't know if this helps however I've designed semi conductors for a new programming system however to realise the next level cost 500million plus
Wonderful and fantastic interview on livliehood lifestyle and financial choices.
Just wondering is Brian work about to convince the rest of the world,that yes,America is the leader?
Robert Kiyosaki Says DeFi Is Biggest Opportunity 2021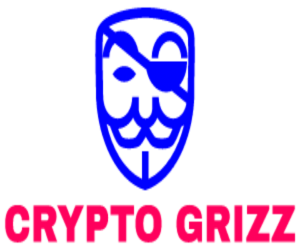 Check Out Our Crypto Privacy Site: CryptoGrizz.com
Check Out Our Crypto Trading Site: CryptoGrizzTrader