Unbelievable Price Surge Shows Demand For a Truly Functional Privacy Cryptocurrency
On Crypto.com the price of Privcy Coin on June 14th at 09:50 was 0.009215 USD and 10 minutes later the price was at 3430.20 USD !!!
Was this an error on their website????
As of June 27 price is showing $ 0.007053 USD ????
We would say that's historical (or maybe hysterical)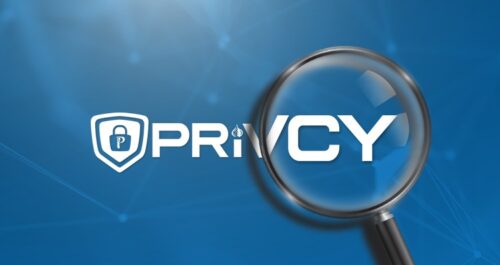 Introduction
The last two years has been characterized by the proliferation of cryptocurrencies. A quick look at CoinMarketCap reveals that there are currently over 2000 cryptos and tokens in the marketplace. While this may seem like a good thing for blockchain and cryptocurrency adoption in general, the fact that there are many projects makes it extremely difficult for investors to choose the right crypto to invest in. I mean, think about the dilemma investors must go through in selecting a crypto to invest in.
This article is a comprehensive review of one of the privacy-based cryptocurrencies – PRiVCY. The article answers critical questions like the problem PRiVCY is trying to solve, their unique solution, the team behind the project, as well as a personal verdict, amongst others.
Let's dive straight in…
Problem
There is arguably any crypto investor or newbie who does not know Bitcoin. There's every chance that a friend or family member may have pitched the need to invest in Bitcoin to you. Satoshi Nakamoto, the founder of Bitcoin did a great job in revolutionizing the concept of peer-to-peer transactions by eliminating the need for middlemen, using a public distributed ledger – blockchain.
Bitcoin transactions have been touted for being anonymous and transparent. However, coin holders and users are deprived of the much-needed privacy. If you have been in the crypto space for some time, then you will agree that governments and regulatory bodies have stepped into the crypto space, in a bid to monitor the activities of users. When I first started out as a crypto investor, there was nothing like "Know Your Customer – KYC" procedures, but now new users have to upload their identification for verification. In a way, this is a good thing, but then, imagine what could happen if your bitcoin transaction, which is available on a public ledger, is linked with your offline details. Your identity and privacy will be compromised.
To further buttress this point, The Internal Revenue Service (IRS) won a case against Coinbase to hand over the information of over 14,000 users who had transacted in more than $20,000 worth of bitcoin between 2013 and 2015. The IRS was after capital-gain tax evaders. So, while you may feel confident that your transactions are anonymous, you may not be as secure as you think.
Another problem with legacy blockchains like bitcoin is the number of transactions they can handle per second. Beyond the hype and buzz, one of the major obstacles preventing cryptocurrencies from going mainstream is their transactional throughput. Bitcoin and Ethereum, at their best, can handle 7 and 15 transactions per second respectively. If you compare this with traditional payment processors like Visa and AliPay that can handle up to 45,000 and 200,000 transactions per second, then you will agree that legacy blockchain solutions still have a long way to go.
In late 2017 when Bitcoin was the rave of the moment, I can remember waiting for over 7 days for a transaction to get confirmed on the bitcoin blockchain. Some users had to wait for 14 days or more, the number of unconfirmed transactions was over 200,000 at some point. Additionally, transaction fees went through the roofs, and miners became demi-goods, favoring transactions with higher fees. This just goes to show that if bitcoin gains mass adoption, then there will be a problem.
PRiVCY is a blockchain project that aims to solve these two problems of legacy blockchains – privacy and transaction throughput time.
Solution
According to their website, "PRiVCY is a Private, Secure, & Anonymous Cryptocurrency Coin which is natively integrated with TOR for your anonymity. With Stealth addresses and instant transactions, the days of waiting around for confirmation are long gone."
PRiVCY is a distributed ledger project that builds on bitcoin technology, improving what the legacy project already has by incorporating completely private transactions, faster throughput times, and achieving consensus via Proof of Stake and Proof of Work; making it a hybrid blockchain.
Bonus Point: Bitcoin and its derivatives use Proof of Work (PoW) algorithm to reach consensus. PoW algorithm relies on miners to solve complex mathematical problems to validate a transaction. PoW has evolved from CPU to GPU mining, and now uses Application Specific Integrated Circuits, ASICs, which are typically expensive and consume a lot of power.
According to PRiVCY's whitepaper, "[the network] enables instant, near-zero cost transactions to anyone anywhere in the world. It is an open source global payment network that is fully decentralized without being dependent on any centralized authority such as banks or governments. Fueled by Computation and secured by Mathematics, PRiVCY Coin network empowers individuals to control their own finances by themselves. Being operated through the TOR network a highly secure private network our blockchain network ensures that your wallet IP remains hidden for any transactional activity, and so does your geographical location."
In simple terms, PRiVCY is to bring complete privacy into the crypto space. The hybrid blockchain combines the best of both PoW and PoS models to solve Bitcoin's scalability and security problems. The project will start out with PoW algorithm, rewarding miners for their efforts. However, as the value and hashing difficulty of the coin begins to increase, they will transition into PoS algorithm. This will help improve the sustainability of the network since energy requirements would have been reduced.
How does it work?
I can become quite critical when it comes to choosing a project to invest in because a lot of crypto projects are simply talking without action. While their concept and whitepaper may appear superb, having successful and valuable crypto goes beyond a nice whitepaper.
One of the many things that caught my attention with PRiVCY is the mention of "TOR". I am quite tech-savvy, and I must say that I am arguably one of the most curious and experimental persons on earth. I stumbled upon TOR while trying to create an anonymous email address, so for a crypto to claim they are using TOR to enable privacy, I was curious.
PRiVCY uses TOR to make transactions untraceable. By enabling stealth addresses, users are assigned a one-time address for transactions. Only the sender and receiver are aware of the origin and destination of a transaction. This is because, when a sender who has been assigned a one-time address send funds, the funds are sent to several unique addresses on the chain, in order to obscure the process, before being sent to the recipient.
Team
There is something interesting about the PRiVCY team, and that is the fact that there is no visible team. For now, the team uses aliases. In my opinion, this is both a good and bad thing. It's a bad thing because some skeptical investors will not want to associate with a project that doesn't have a face. This in a way will affect the marketing efforts of PRiVCY. On a personal level, one of the few things I research before investing in any project is the team behind the project, their background, as well as their experience. Nonetheless, because PRiVCY is privacy-centric, I will give them a pass on this one.
Also, another argument supporting their decision could be the fact that some other crypto projects and Ponzi schemes with faces behind them have at some point in time exited the market, leaving investors stranded.
Market Opportunity
Overall, there is a huge market opportunity is the cryptocurrency and blockchain space, particularly in the privacy niche. Blockchain solutions have gained widespread adoption and use cases in the last year. More and more users are becoming aware of the need to keep their information and digital trail private. If PRiVCY can solve blockchain's scalability problem while offering improved privacy and almost instant transaction time, then they will receive massive support from the community.
Overall, the blockchain market is still nascent and there are a lot of unexplored use cases.
Competitors
PRiVCY is in a very competitive market landscape. There are quite a number of privacy-based cryptocurrencies, each trying to outperform the other. Some top competitors in this space include Monero, Dash, ZCash, PIVX, NavCoin, and Deep Onion, amongst others. It is going to be rather stiff competition, but I believe with the right team, PRiVCY can pull this off.
Verdict
In conclusion, I have been in the cryptocurrency space for several years now. Starting out as a regular bitcoin enthusiast to becoming an active investor and trader in several crypto assets. Four primary things I look out for in any project are the market cap, the technology, the rate of adoption, and the team behind the project. PRiVCY currently has a low market cap and has the potential to grow exponentially, considering the maximum number of tokens. The tech is like what other privacy cryptos have proposed. It all boils down to who can deliver first, and how good the team is at marketing.
Disclaimer: Although this is hosted on the primary website, this is a completely unbiased review of PRiVCY, Please DYOR as always, thank you!
PRIVCY COIN Sending Shockwaves Throughout Blockchain Industry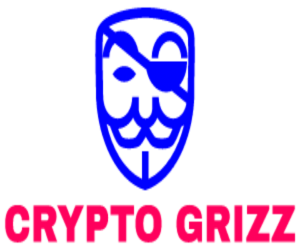 Check Out Our Crypto Privacy Site: CryptoGrizz.com
Check Out Our Crypto Trading Site: CryptoGrizzTrader.com