Fed Knows It Has Trouble Ahead
There Is Panic At The Fed
The Fed is up against the wall. They must raise interest rates to stave off massive inflation.
But if they do that, they wreck what's left of the economy.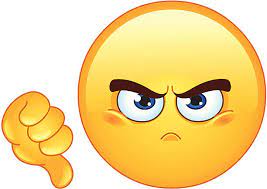 This week was a short one, but there was no shortage of insane headlines. Russia came out and basically said talking with Ukraine wasn't going to happen, the West has committed more help militarily for Ukraine and Elon fucking Musk, in 9 year old booger-humor type fashion, offered $54.20 per share to buyout existing Twitter shareholders. The market took that offer so seriously that Twitter ended lower on the day, as woke and triggered Twitter employees are settling in for a long weekend of emotional support animals and therapy sessions.
---
But before I get up from the desk and enjoy a long weekend myself, I wanted to recap some of what I worked on this week for you to read.
Mid-week last week I wrote about one sector that I absolutely love and have been pounding the table on over the last two months.
It is up about 8% in that course of time while its benchmark has barely moved. You can read my full writeup on the sector and my reasoning for owning it, and some of its components, here: One Sector I Love Keeps Showing Bullish Signals
On Tuesday, I wrote about why I thought something was wrong with the Shanghai lockdowns. China is overshooting the mark, even for a unilateral state run communist government, and it feels like something odd is afoot, I argued. You can read my full case and my conclusions about why China is locking down like this, here: Something Is Rotten In The State Of Shanghai's Latest Covid Lockdowns
On Monday, I wrote about why I think the Fed is scared shitless. Commentary out of the Fed over the last few weeks indicates to me that our central bankers know they are doing far too little, far too late. Read my thoughts here: The Fed Is Scared Shitless
On Thursday, I started a discussion about Elon Musk's proposed purchase of Twitter, asking readers:
What will happen with Musk's offer? Will the board accept or reject it?

Could the offer be a ploy by Musk to get a board rejection specifically so he can sell his shares and "scalp" a quick profit?

Do you trust that Musk actually has the interests of free speech in mind?
The discussion was spirited and many people are still continuing the conversation at this post.
Last week, I also wrote about 3 ETFs that I'm hopeful can sidestep the coming recession. As my readers know, I feel strongly that the market is heading much lower.
I have been writing throughout the recent rally higher that people should be paying attention to the coming downside and that the Fed is ultimately going to have to force the market lower. In fact, I've been predicting that the NASDAQ would crash since before inflation or Ukraine were either a problem.
3 ETFs I Am Hoping Can Sidestep The Coming Recession
Last week I also wrote about whether or not China was looking to head toward World War III with some comments they made early in the week.
I worry that the U.S. has overplayed its hand on a global scale and doesn't have as much leverage – especially economically – as we think.
"There is a new balance that we can achieve coming out of this conflict that returns the world to peace," I wrote. "But only if our expectations are commensurate with the hand that we are holding." Are We Missing Subtle Hints That China Wants World War III?
---
🔥 Only for the long weekend weekend // If you would like to support the blog and become a paid subscriber to an annual plan this weekend, I can offer you 50% off discount that will be valid for as long as you stay a subscriber: Get 50% off forever
In August 2022, the blog's one year anniversary, I may raise prices slightly. This coupon locks you in at today's discounted price, for as long as you which to remain a subscriber. This means if we see massive hyperinflation, in 10 years, could make the price of a subscription like $0.01/month. So, think about it that way…
---
Contributor posts published on Zero Hedge do not necessarily represent the views and opinions of Zero Hedge, and are not selected, edited or screened by Zero Hedge editors.