Anonymous Cryptocurrency Coins 2021
The Best In Private Crypto Coins
Crypto Privacy Like It Was Meant To Be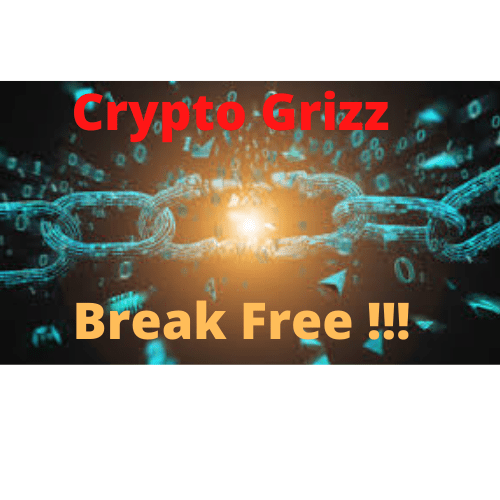 Majority of cryptocurrencies in the market are not really anonymous as they were projected.
Even though most cryptocurrencies has feature that enables it's users to do transaction anonymously, without leaving of their whole transaction footprint in the blockchain ledger.
Do you know that Bitcoin is not anonymous at all?
Yeah… the cryptocurrency uses cryptography to 'hide' or 'mask' users inside the blockchain, but this sometimes is not enough to guarantee anonymity – so, it's a pseudonymous crypto assets.
The lack of anonymity affects the fungibility of a true currency system, but currently, Bitcoin development team are not paying any attention to this issue.
That is probably because, they are too caught up with Bitcoin's scalability issues for now.
As a result, some other cryptocurrencies are overshadowed every now and then, as they're trying to fix privacy, anonymity, fungibility issues using different approaches.
However, they race to main anonymity in crypto world have already begun, and that is why am going to show you best anonymous cryptocurrencies in the market today.
I will list some of those currencies in this post content, as you should know about them, if you are a part of the Crypto Staunch blog ecosystem.
Before diving into listing and explaining most of the anonymous crypto assets online right now, let me use the opportunity to explain what is actually meant by anonymous crypto.
Let's get started.
Shall we…?
What is Anonymous cryptocurrency?
Both privacy and anonymity is among the most important feature of any cryptocurrency, but in reality, it's not every crypto coin asset that has this feature in them.
In other words, anonymous cryptocurrencies are those kind of currencies in the coin market capitalization that keeps their transaction footprint very hidden and private, without leaving traces on their blockchain transaction history.
These cryptocurrencies can be used by scammers to take people's money online without leaving traces to track down their asset, but if you know how to do thorough research before investing the crypto world with them, you will understand how to remain anonymous completely.
Most anonymous cryptocurrencies
Now that you have already understood what is meant by anonymous crypto asset, let me go ahead and show you most of the privacy coins in the market now.
1. Monero (XMR)
Monero is popular in the privacy coin list due to the fact that it allows its users to remain completely anonymous with their data and transactions.
This untraceable crypto coin has strong brand and great marketing team than any other privacy crypto coins.
Monero uses complex on-chain cryptographic methods such as Ring signatures, RingCT, Kovri, and Stealth addresses to protect the privacy of its users.
It also has unique technology that can optionally make it transparent.
Monero (XMR) coin is very stable and strong – even when the entire market takes a major hit in valuation. It is dynamic in scalability and offers wide reach for daily transactions.
Do you wish to have this crypto-coin in your portfolio?
You can read my guide on how to anonymously purchase Monero (XMR) instantly.
Monero also had a very clean beginning in the cryptosphere as there was no pre-mine, or instamine at the very launch of this crypto.
The only downside to it, however, is its complicated cryptography, which results in the transaction sizes being 50 times bigger than that of Bitcoin.
2. ZCash
Zcash is not all that popular, it is definitely a strong contender for one of the best privacy coins in the cryptocurrency market. A relatively untested and new to the industry, it uses a unique system called zk-snark.
However, this new protocol have not been implemented into the blockchain, thus, the privacy coin still make use of an open chain ledger just like Bitcoin. You can read about the on their blog post.
If ethics and the murky reputation of privacy coins are what you are looking for, then Zcash is a good option – Thanks to its strong brand awareness!
This privacy coin is totally difficult to trace, and is also strong in terms of privacy cryptography. Furthermore, the crypto company donates one percent of its 'Founder's Reward Tax' to non-profit charities.
3. PIVX
Private Instant Verified Transaction (PIVX) is another open source privacy coin that gained popularity in crypto market space, with lot of potential, but it is still one of the cheap cryptocurrencies, and yet to hit the top 50 'most traded' privacy coins list though.
Pivx hard-forked from Dash which aims to develop some better features for its platform.
It has a strong following and community; this crypto coin is not popular yet in comparison to other top privacy coins like Monero or DASH itself.
4. Komodo
Komodo is an underdog in the crypto market, and many are unaware of this coin. The interesting thing, however, is that they are also anonymous crypto.
Komodo archives this by implementing zk-SNARK protocol also known as zero-knowledge proofs inherited from Zcash.
Komodo forked out of Zcash and implemented a better proof of algorithm for security reasons on it.
Meanwhile, Komodo still has similar limitations like Zcash in terms of private transactions which their team is trying to solve.
Also, Komodo is not only for private transactions, because they are much more focused on decentralized exchanges, cross chain atomic swaps etc.
5. ZCoin (XZC)
Launched in 2016, Zcoin was the first digital token to use the Zerocoin protocol.
It is one of the top privacy coins that uses a combination of Tor and the Zerocoin protocol to provide full privacy and anonymity for its users.
Retaining usability and auditability of its coin supply, it aims to establish itself as a provider of anonymous transactions, fungibility and decentralization of mining.
Zcoin offers a higher level of privacy as it enables spending without any transaction history, or link to the individual's identity.
Zcoin uses zero-knowledge proofs, so the transactions within the Zcoin network are completely untraceable. Furthermore, XZC uses the Zerocoin Protocol to allow users to mint a new coin.
In its minting system, coins are 'burnt,' and then new coins are created with no previous transaction history. So, tokens are not seized, and coin owners are not bound to tokens that were previously involved in illegal activity.
6. Particl (PART)
Particl (PART) is an open-source, decentralized privacy platform built that allows its users to buy or sell anything. It is global person-to-person e-commerce just like eBay, Etsy, or Amazon.
The only exception is that all transaction data, payments, and conversations carried over a self-governed, distributed network instead of a central server.
Better than its counterparts, Particl is a DApp equipped with a P2P encrypted messaging platform, stealth address, dual token system, ring signatures, automatic use of Tor hidden services, disabled wallet transaction broadcast, and confidential transactions.
It uses a Proof-of-Stake (PoS) coin which generates passive income for anyone holding it in order to secure a network. And such myriad of features, Particl is certainly going to be among the top three contenders for privacy coin future.
7. NavCoin (NAV)
Built on Bitcoin Core, it's a low fee cryptocurrency that offers quick turnaround time (i.e. transactions take about 30 seconds to get completed). Navcoin is completely decentralized and anonymous of all privacy coins.
It has a strong marketing team to promote their brand and the development team that has loads of updates planned for the next couple of years.
If you want to set up online payment for your business, you can use the merchant system of Navcoin via Coinpayments.
Cryptocurrencies are volatile investments, and privacy coins are a great way to protect your identity online.
If you are planning to invest in any of the above picks for the top privacy coins in 2020, then first do your own research and then take the best decision for yourself.
8. Bitcoin Private (BTCP)
Bitcoin Private (BTCP) is a merge fork of Bitcoin and Zclassic launched in March 2018.
This crypto is a decentralized, open-source, fast and community-oriented platform which combines the best of two worlds.
On one hand, it uses Zcash's zk-SNARKS cryptographic protocol to provide financial privacy, and uses Bitcoin's decentralized feature to eliminate the need for the middleman in transactions.
It further uses cryptography to provide validations for all transactions and record them to the public blockchain ledger.
This all-new crypto coin aims to be the best by offering larger block size, fast speed, and high security while retaining the anonymity.
9. Zen Cash
ZenCash is another fork of Zcash that uses the Zcash's trusted setup – the same zk-SNARK protocol to achieve its anonymity.
They also have minimum dedicated RAM requirements for sending shielded transaction. The requirement is 3.2 gigabytes when used on a 64-bit processor with a 64-bit operating system.
But they look to distinguish themselves by focusing on usability for people all over the world by specifically implementing different types of wallets.
This is to make sure they are up and running all the time using secure nodes, creating a base layer of shielded transactions to assist in anonymity through those secure nodes.
10. Verge (XVG)
Verge is a cryptocurrency that skyrocketed and tipped for big things, but later crashed down dramatically.
Influencers in crypto world like, John Mcafee, contributed heavily in the popularity of this cryptocurrency, as they promoted Verge as a promising privacy coin future.
As it comes with open-source software, so followers of Verge can input into future decisions and developments of the technology.
This 'well recognize' cryptocurrency uses an innovative Wraith Protocol technology – that allows users to switch between private and public transactions.
11. DASH
Dash is one of the best privacy coins founded in 2014, and it is quite different from other privacy cryptocurrencies mention above.
It is based on the Bitcoin protocol and has the main features in the privacy protection system called – Private Send which is the extended version of CoinJoin.
Private Send transactions allow three users to pre-mix their coins into a single transaction, then distributes coins to new addresses; however in a random order.
The transactions go through a series of Private Send operations to ensure anonymity of the transactions.
12. DeepOnion (ONION)
DeepOnion is an addition to the list of new privacy coins that is integrated into the TOR network. TOR network encrypts and routes the traffic all over the world by using TOR servers.
Simply put that, it ensures the anonymity and privacy of its users by hiding their IP addresses, and that is to say; all of the transactions that occurred in DeepOnion will remain completely secured and anonymous.
DeepOnion is a hybrid algorithm-based cryptocurrency. Its main feature DeepSend enable users to send and receive untraceable payments.
The feature uses the unique multi-signature facility to ensure the complete privacy of both origin and destination.
Where to buy and sell privacy coins
I recommend buying any of the privacy coins listed above from CoinSwitch as it's the world's largest cryptocurrency exchange aggregator that supports more than 300+ coins and over 45,000+ pairs.
If you make use of my link to the platform, both of us (i.e. You and Me) will earn $5 for every $100 worth of transaction made – which is coins bought or sold on the CoinSwitch aggregator site.
It provides an easier way of trading through global exchanges like KuCoin, IDEX, Changelly, Cryptopia, ChangeNow etc. without creating an account on them one after the other.
Which is the most anonymous cryptocurrency
First of all, you must know that most of these coins listed comes with their respective angle to achieving anonymous transactions using special protocols and technologies.
Every cryptocurrency coin community is uniquely trying to solve the issue of privacy in their own ways, and that is to say, they have different pros and cones to the challenges.
In my own opinion, I would say that Monero (XMR) seems to be the most reliable anonymous cryptocurrency you can invest in for the long-term.
In other words, anonymity is the ability to maintain privacy in an environment where many events are known to be made public in some cases somehow.